Faith Missionary Baptist Church

Services are held at

Rayne Temple COGIC
311 Holt Avenue

Rayne, LA 70578
***********

Worship Service Times:

Sunday Morning Worship - Sundays - 7:30 a.m.
Communion - 4th Sunday - 7:30 a.m.
Bible Study - Wednesdays - 6:30 p.m.-7:30 p.m.


Monday, August 29, 2016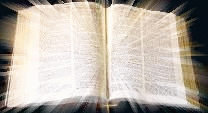 Welcome to the website of Faith Missionary Baptist Church of Rayne, Louisiana. Thank you for browsing our web. Please be sure to sign in on our Guestbook page and leave a note. We will respond. We pray God's continued blessings on you and your family.

Faith Missionary Baptist Church (FMBC) under the leadership of Rev. John E. Jordan, Jr., Pastor/Teacher is a Kingdom Church that knows "Faith without works is dead." Therefore, we have taken a mission movement to activate our faith by doing what God tells us. We operate on kingdom principles in our daily lives "For we walk by faith, not by sight."




Now Playing